DOWNLOAD FREE ACCREDITATION RESOURCES FOR YOUR SURGERY CENTER BELOW
Searching for resources to help you prepare for accreditation? The two resources below explain our system and how we achieve 100% client success.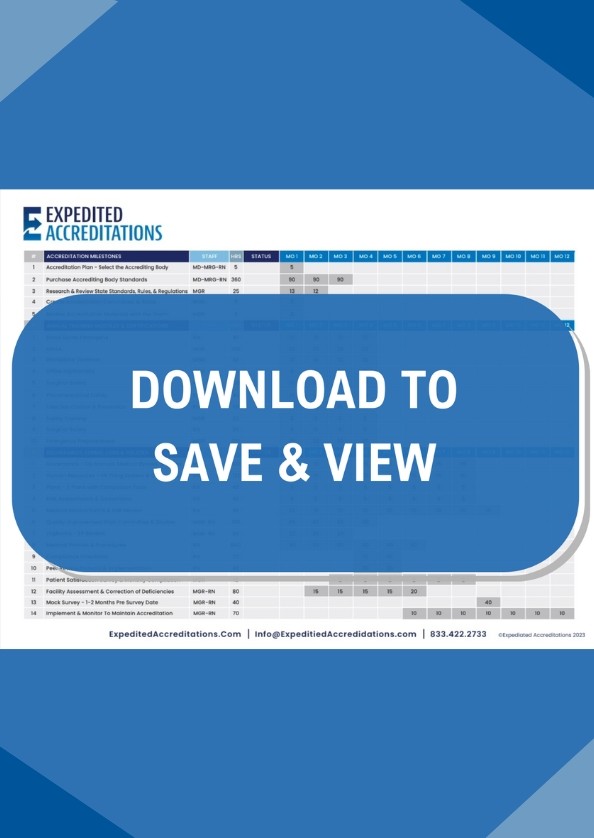 Accreditation Blueprint (Free Download)
This blueprint is the exact system we use to make sure our clients stay on track in preparedness. If you're in charge of accreditation preparedness for your surgery center, this free download will provide you the milestones needed to stay on track.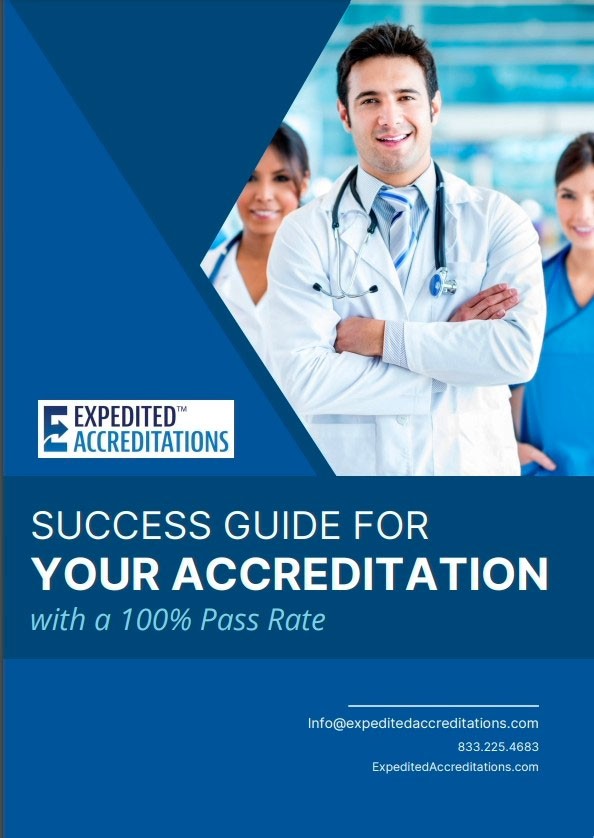 Free Accreditation Success Guide
Download our accreditation success guide for your ambulatory surgery center. If you're responsible for your surgery center's accreditation success, this guide will give you the exact steps our team uses to gain 100% client success.